The Great Resignation, mass layoffs, remainders of a global pandemic - you name it, we have seen it all. It's been a hectic time for the world of work, and a lot of what we experienced over the last few years has made its way into 2023 in full force. Volatile times require assertive measures based on real-world insights. And failing to do so has its consequences: those companies who are not effectively using employee data could be losing up to $125.000 per employee per year. 
As we look forward to 2023, adjusting hiring and retention processes will be critical to successfully navigating these uncertain times and coming out even stronger. Which is why we've just released the 2023 Global Talent Playbook - a new report that walks you through some of the key hiring themes we have discovered based on our data, and how you can best use these to build your hiring and retention strategies. 
The rise and rise of remote/mobile work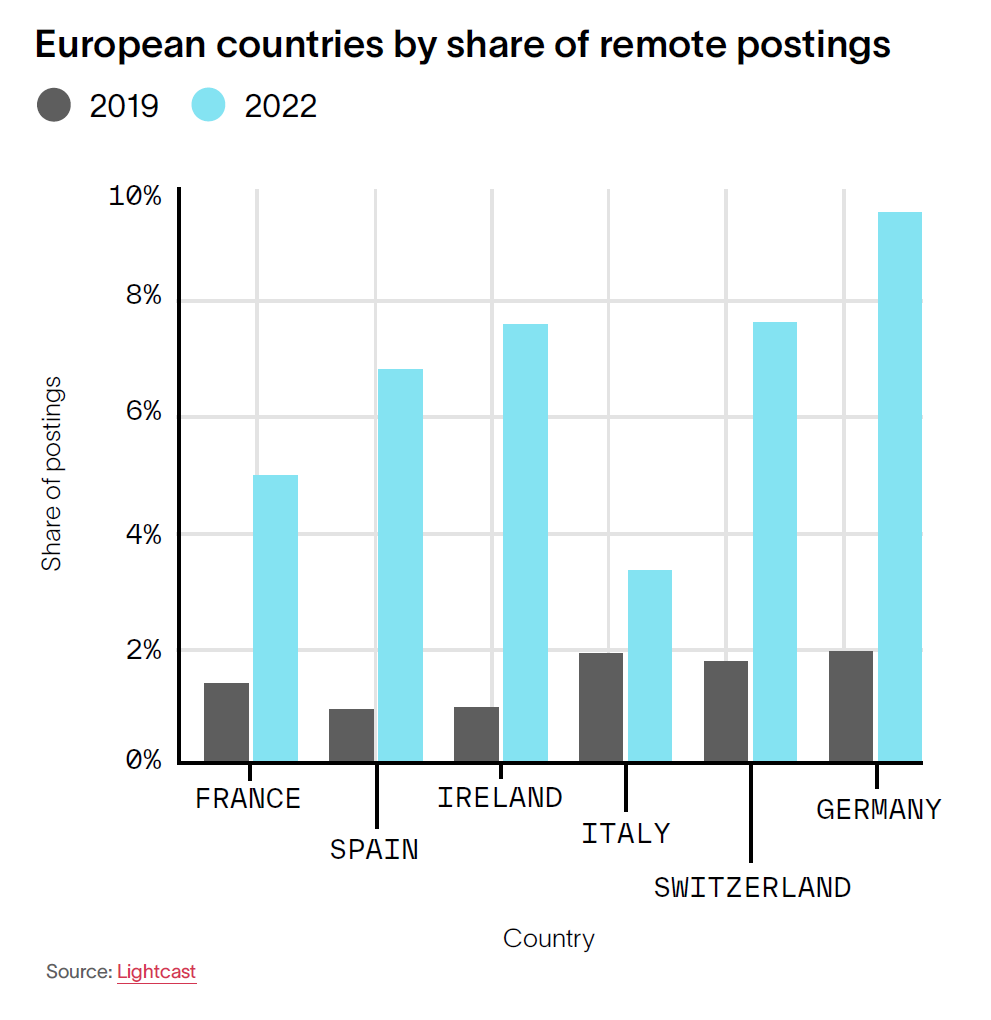 Remote or mobile work has exploded with the pandemic and continued to grow year after year since then. Globally, 15% of jobs requiring degrees are now remote, a steep increase from the 2.5% of remote jobs available pre-pandemic. It's safe to say that remote working is not the ephemeral phenomenon many of us thought it was in the early stages of the Covid crisis.


Read more on how to adapt to remote/mobile work trends
AI-powered workforces
AI is not coming for our jobs, despite the common misconception. On the contrary - it creates a whole new array of opportunities in the labour market. The demand for AI skills increased across all global markets. In Europe, the UK, Spain and Italy take the lead with the highest number of job postings requiring AI-related skills.
It may seem far-fetched to think that you absolutely need AI skills in your company - humans are there to do the job too. But AI and other new technologies bring their fair share of advantages - efficiency and automation being two of them. If you do realise you need AI in your company, who are you going to hire? What skills are you going to need? 
Green jobs  
The European Union is focused on becoming climate-neutral by 2050, a long-term goal that majorly impacts the economy and society. Perhaps unsurprisingly, as the EU turns greener, so does the labour market. There has been substantial growth in green postings across many countries in the EU. Germany leads the way, with green jobs growing by approximately 50% from 2019 to 2022. 
Hiring and retaining talent in 2023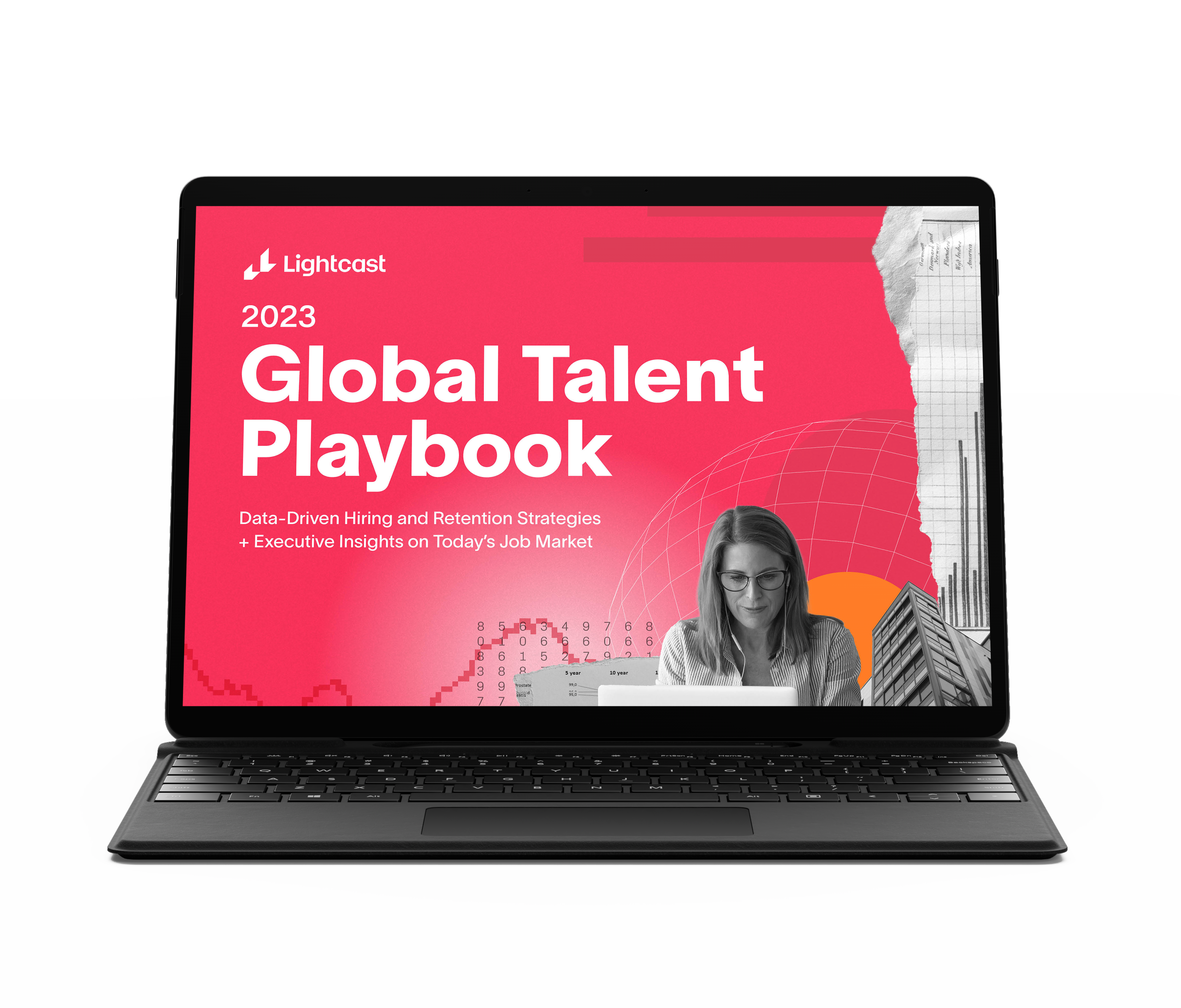 The world of work is shifting. Trends we have seen rising last year, like remote work and AI, aren't going anywhere. In fact, they continue to shape the demand for new skills and capabilities across the globe. Hiring and retaining talent is an integral part of any business and one that requires continuous upgrades.
How can you hire and retain your top talent, and adapt to emerging skills and occupations? We have put together key actionable steps you can implement to adapt to the labour market trends in 2023.