A new report from City & Guilds, featuring Lightcast data and analysis, reveals large discontentment from young adults who "feel totally excluded from the labour market." Youth Misspent surveyed 5,000 18-24-year-olds living in the UK, and found amongst other things:
13% are currently unemployed and another 3% are economically inactive – meaning that nearly 1 in 5 of those surveyed are without employment;

Of those currently studying or out of work, nearly one in ten say they never intend to start working;

30% stated they don't think they will ever be able to achieve their career ambitions.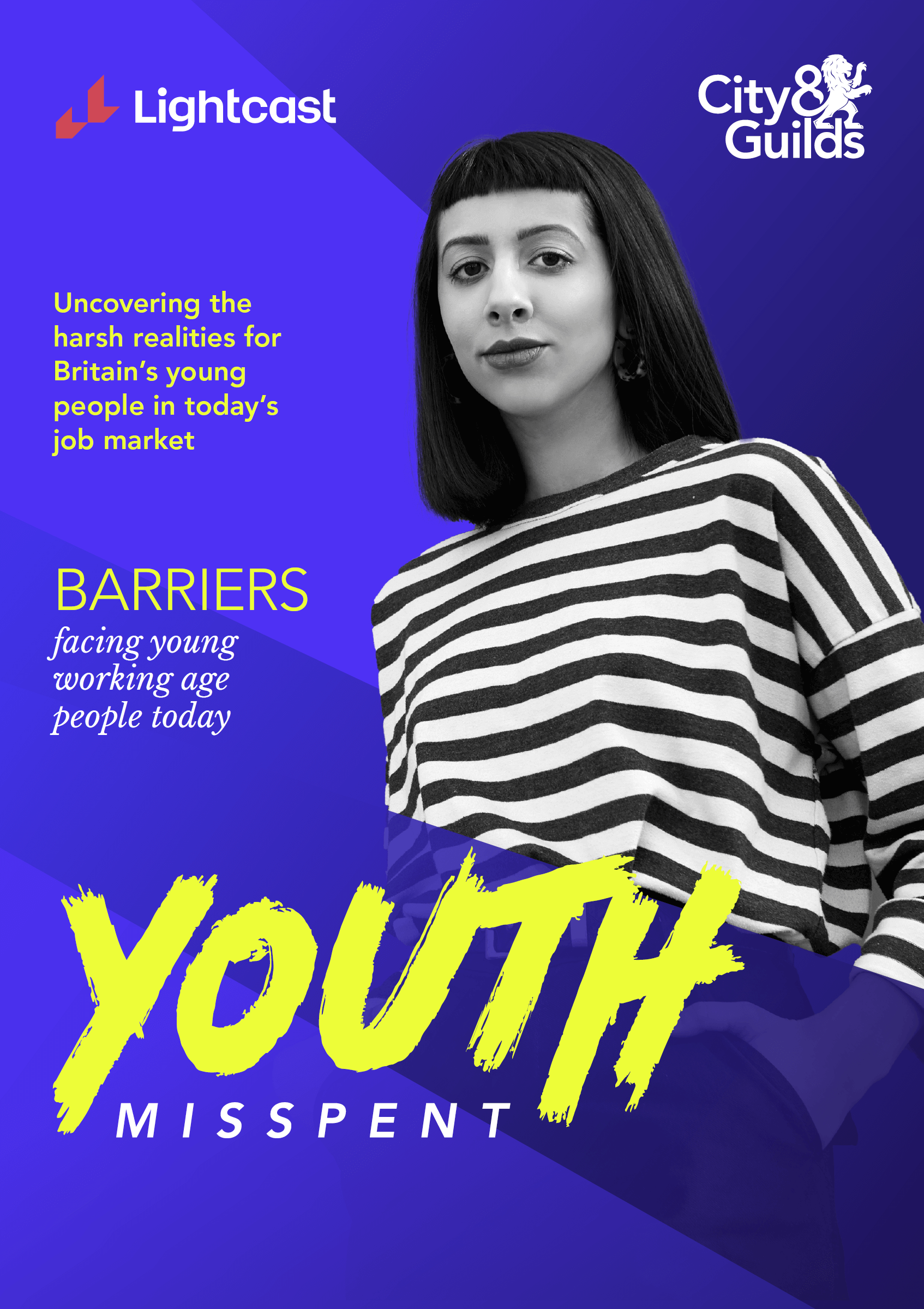 On a more positive note, the majority of young workers expressed an interest in learning new skills to advance their careers. However, one of the issues highlighted by the report is the disparity between career aspirations and the realities of the labour market. For example:
50% of 18-24-year-olds believe they will be earning more than the UK's median salary (£28,000) within five years, whereas the reality is that 79% of all working adults earn less than £30,000 per year;

15% of 18-24-year-olds aspire to a career in Arts, entertainment and recreation, whereas the reality is that only 2% of jobs are in this industry;

Only 2% want to work in Manufacturing, yet the sector makes up 8% of all jobs.
This disparity between the aspirations of young people and the realities of the labour market, underscores the need to offer them more and better insights on which jobs are available, what salaries they pay, and which skills they need to upskill or retrain in to give them the best opportunities of advancing their prospects. 
Although the report uncovers many of the harsh realities facing Britain's young people in the labour market, it concludes with a number of positive recommendations, including offering improved careers guidance and education from early years through to adulthood, and helping young people of all ages to be more aware of the broader education and career opportunities available to them.
According to Kirstie Donnelly, CEO of City & Guilds:
Young people should be forming a critical part of the UK's recovery story and harnessing their potential will be essential if we are to come out of the other side of another recession with a brighter future ahead. Crucially, if we don't fix this now, we risk storing up more problems for generations to come, exacerbating productivity shortfalls and social inequalities in the long term.
Andy Durman, EVP of Lightcast's Global Business Unit commented:
As the economic situation becomes increasingly precarious, with a perfect storm of inflation, recession and potential unemployment coming upon us, the best response we can give young people is better insights into the realities of the labour market – whether that's around the jobs available in their area, realistic salary expectations or helping them to understand the skills they need to do to start or progress their career and advance their prospects.
This important report has made national headlines, being reported by both in The Telegraph and Mail Online. You can download a copy at City & Guilds' website by clicking on the button below.