The number of UK job postings requesting artificial intelligence skills has more than tripled over the past decade, making the UK one of the global leaders in this vital field, according to new Lightcast research.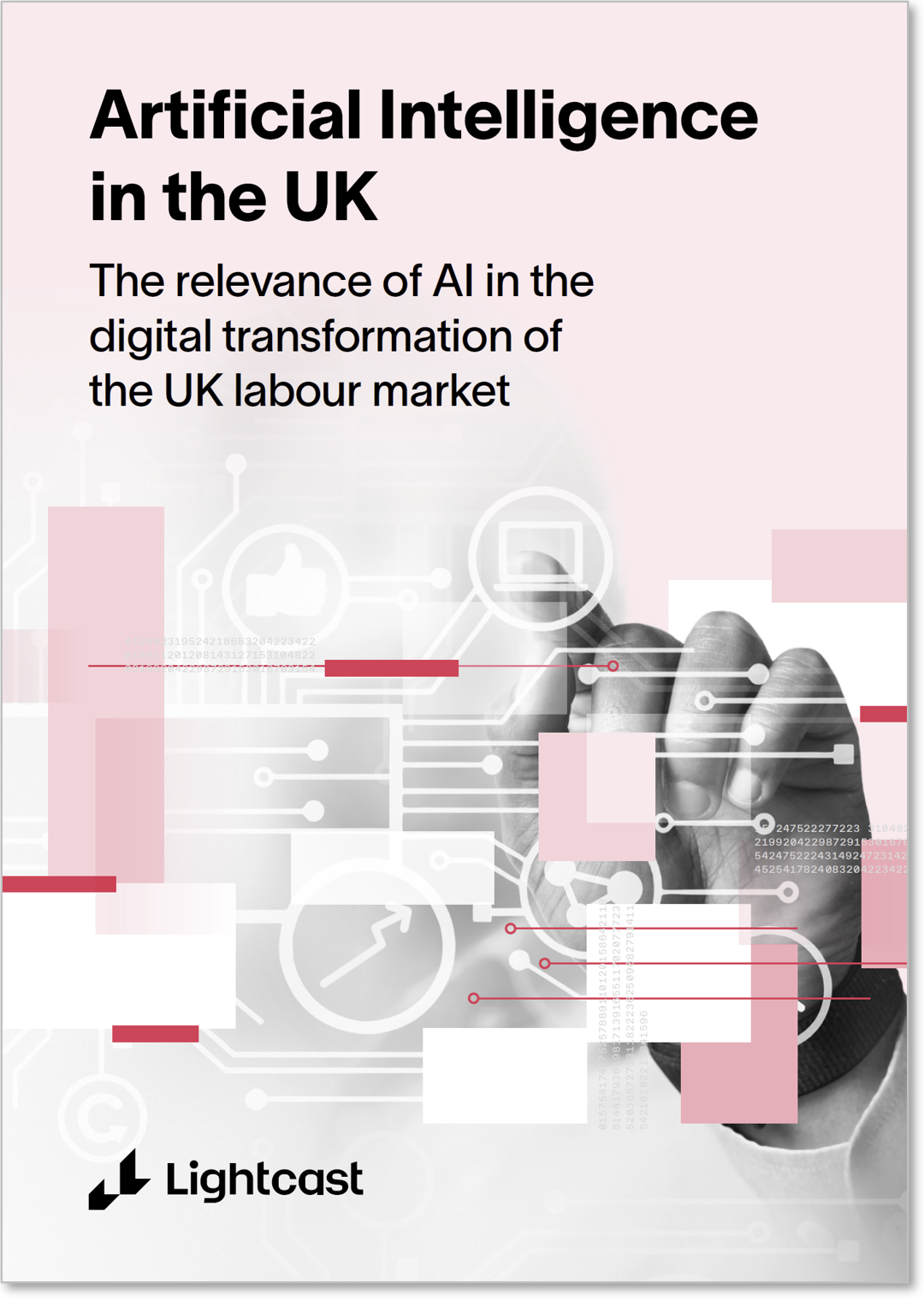 The UK government's 2021 National AI Strategy pledged to make the nation 'a world leader in AI,' and to 'ensure this growth benefits all sectors and regions'. Lightcast's world-leading data on skills and job postings can be key in accomplishing those goals. The relevance of AI in the digital transformation of the UK labour market is our contribution to understanding the AI landscape in the UK.
Following our recent research into the adoption and diffusion of AI across European labour markets, this new report aims to shed light on demand for AI skills across the UK economy. Lightcast has also partnered with visual data storytellers, Infogr8, to develop an interactive website which offers a view of changes in demand for AI skills at the regional and county level across the UK.
Drawing on Lightcast's dataset of millions of job postings, the report answers the following questions:
How does demand for AI skills in the UK compare to other countries?

Which industries, regions, and occupations have the highest demand for AI skills?

What are the most important AI skills currently being requested by employers?
Top 3 key findings
Number 1
The number of employer job postings requesting AI skills in the UK has more than tripled over the last decade, putting the nation just behind the US and Sweden in the leading pack of nations with the highest demand for AI skills.
Number 2
Of the UK's 12 NUTS 1 areas, Greater London leads the market for AI skills with 2.2% of all job postings in the capital mentioning them, followed by Northern Ireland (1.0%), and the South East (0.9%).
Number 3
Jobs where AI skills are requested in the employer's job description tend to pay more than the same jobs which don't mention these skills, with an average salary premium of around 20% across all jobs.
Trustworthy data for future AI growth 
For the UK government to achieve its goal of seeing AI benefit all sectors and regions, a strong data-driven approach is necessary to understand what skills are needed, which sectors require them, and where they are in demand. This report and accompanying interactive website provide exactly the kind of evidence-based approach the initiative needs to succeed. Visit our interactive AI website and get your copy of the report here.